Anastasia Inciardi
Ana is a relief printmaker born and raised in Brooklyn, New York. While studying Art and Art History at Kenyon College she began to carve linocuts of objects and then (increasingly more often) food. She grew up in an Italian American household where food was the most talked about subject in the family. Ana now lives in Portland, Maine with her farmer girlfriend who brings home a seasonal bounty everyday. Food is her favorite way to connect with people so when the pandemic hit she came up with a new way to share meals with the people she loved. She started to carve prints of her (and others') favorite foods and started printing multiples.

In her free time she loves roller blading, eating cheese, talking to her grandmother on the phone, petting her cat, Coupon, and singing with her sister.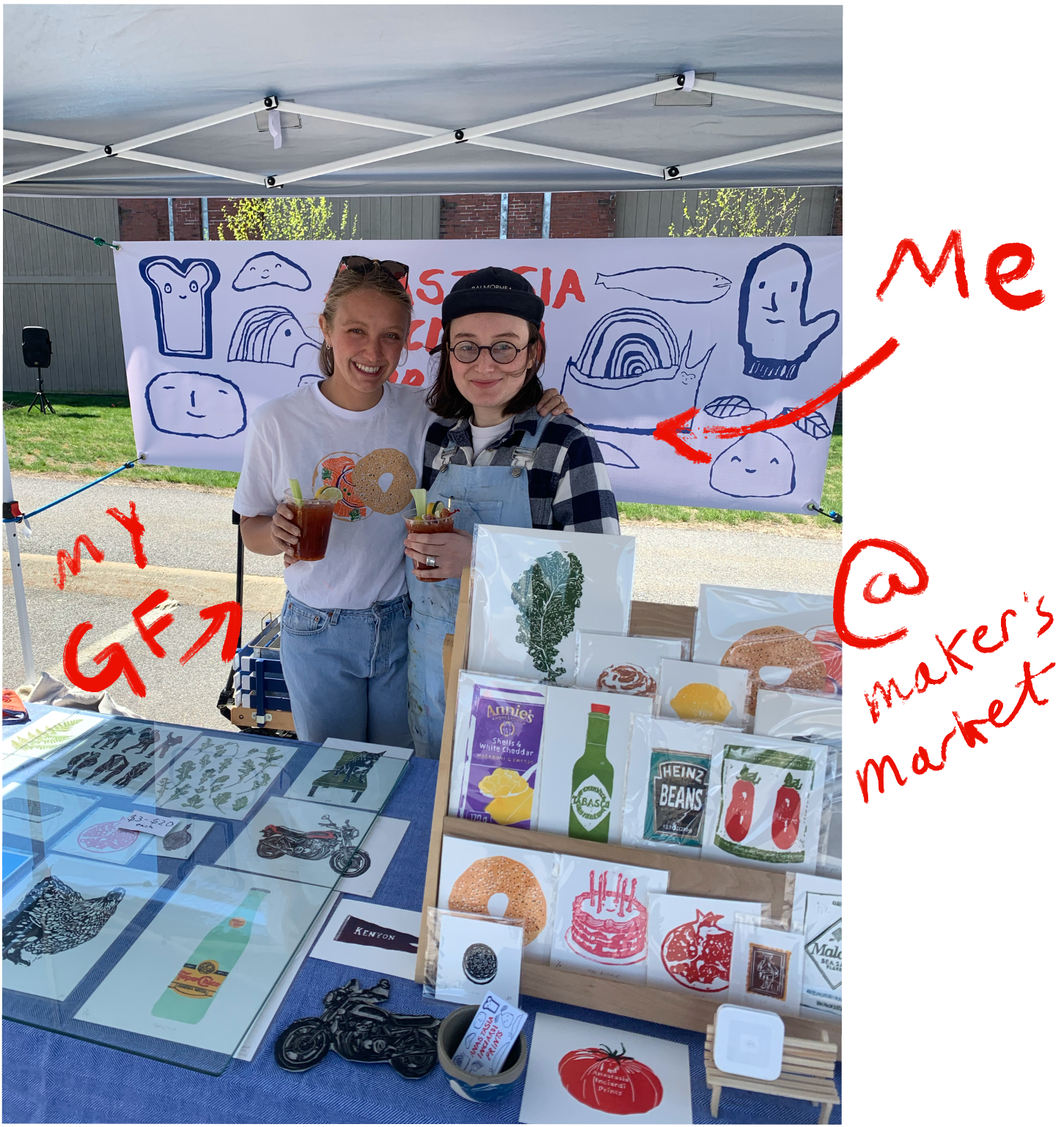 Process
Ana carves all of her prints out of linoleum using sharp U or V shaped tools. Once the negative spaces of the image are carved out, she inks up the block using a roller with oil based ink. The inked-up block is placed on her etching press and a piece of paper is laid over top. Lastly, she covers the paper with protective felt blankets and rolls the block, paper and blankets through the press. The result is a reverse image of the original carving. Due to the nature of the inking and printing process, every print is unique.
Ana has a homestudio in Portland where she has a miniature etching press. She is also a member at Pickwick Independent Press where she prints her more complicated, bigger, and more colorful prints.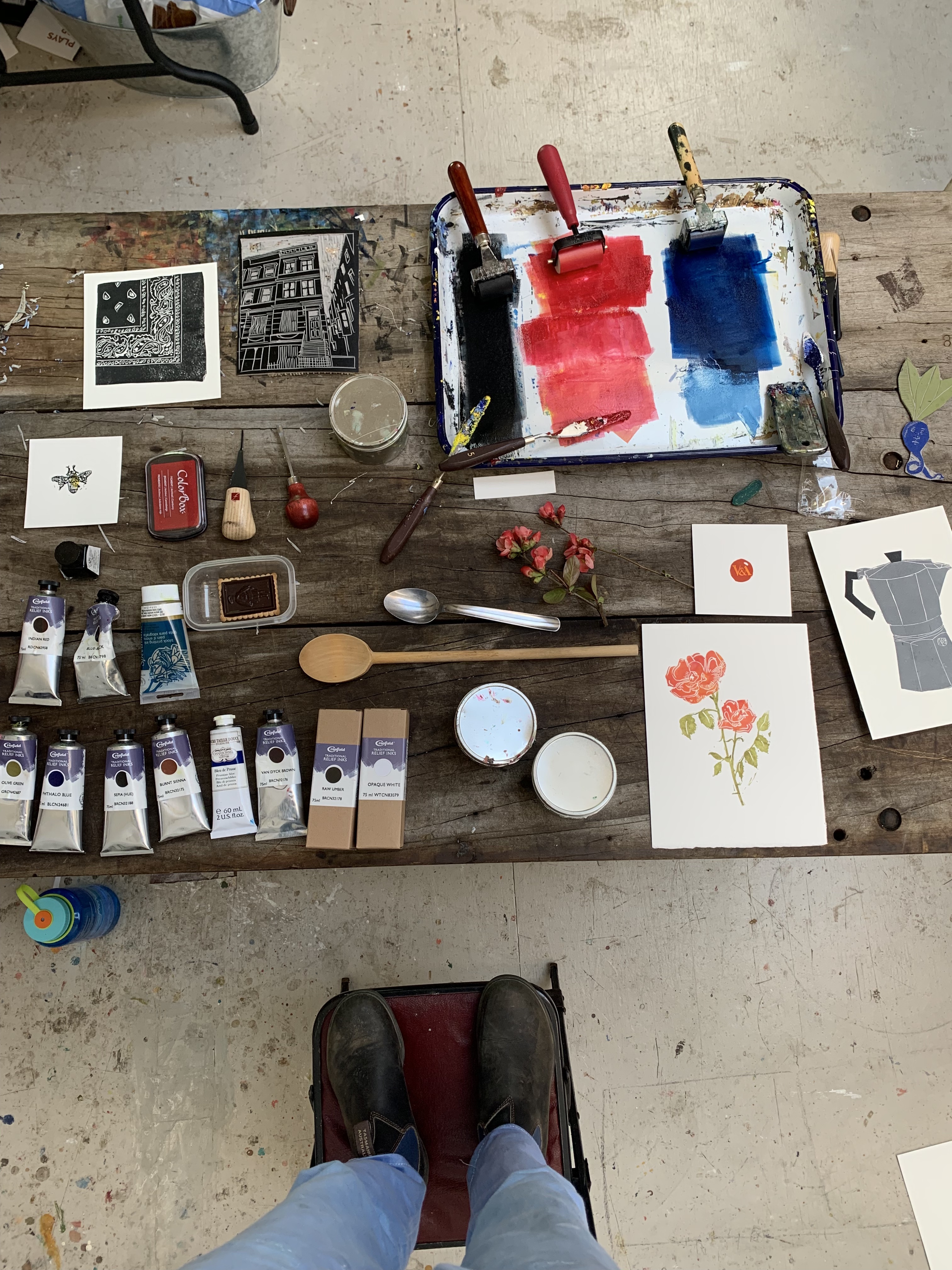 I love collaborating with other artists, publications, and companies so please feel free to reach out if you have an idea!!!
Email:
ana@inciardiprints.com
Website:
AnastasiaInciardi.com
Instagram: @inciardi