Attention:

Hi everyone!

Wanted to announce that my order list for custom charcutatie board prints for Christmas is now full.

🥖 But have no fear! 🧈

If you're still in need of a quick and fun gift I am offering gift cards for this project. 🧀 You select the paper size/price for the gift card and the recipient fills out their own menu. Gift cards arrive with a menu, olive print, sticker, and a QR code that explains the process of designing your own board. 🍤🦪🍋

Also just to be clear, you can still order a custom print! It will just not be ready for Christmas.

~~~~~~~~~~~~~~~~~~~~~~~~~~~~~~

More about the project:


For your first course this holiday season you will be designing your dream charcuterie board linocut. This is the perfect gift for any food-lover - choose all of their favorite snacks or give them the gift card and let them build their own!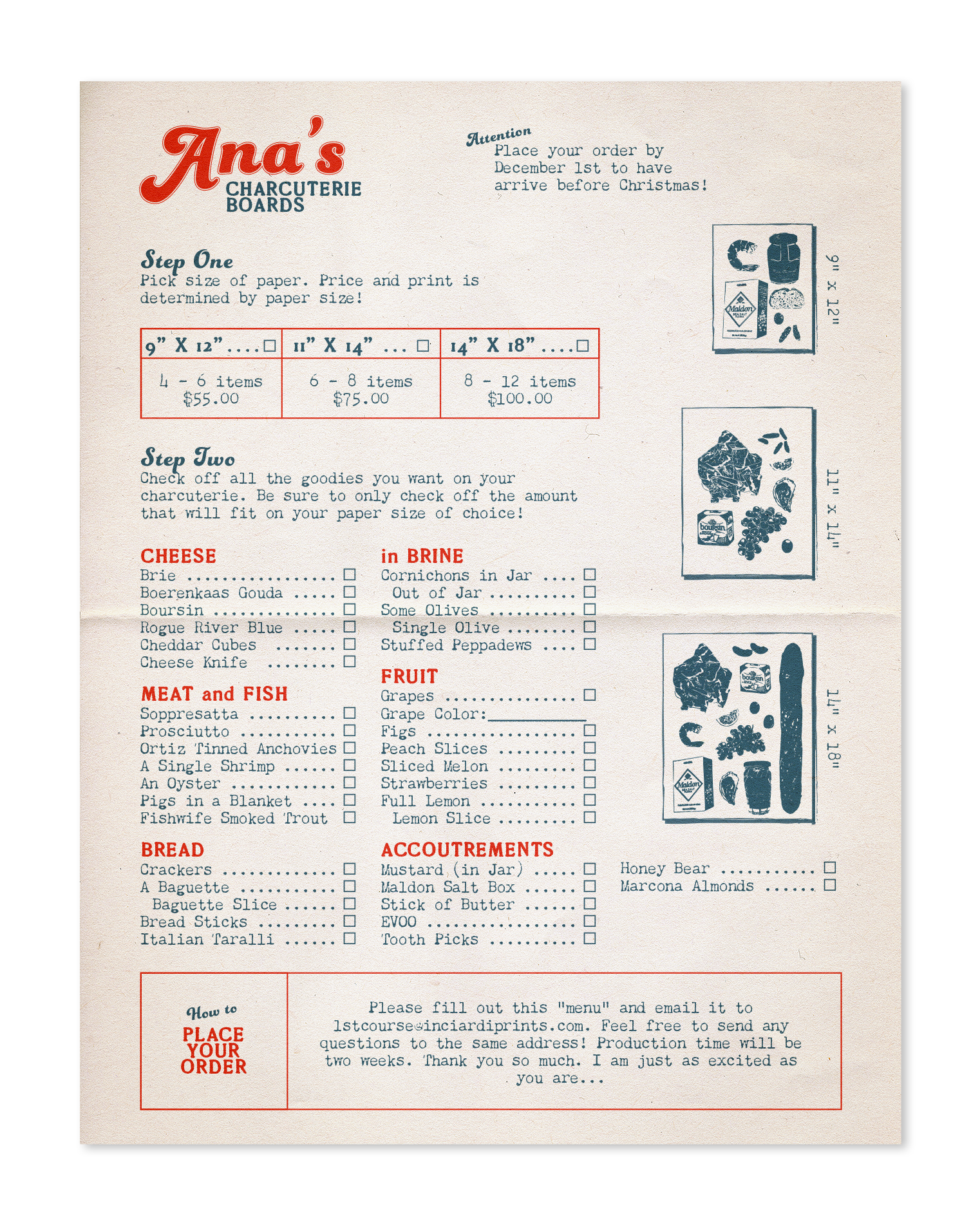 Here is a downloadable PDF of the menu!

Step One: Pick size of paper. Price and print is determined by paper size.
Step two: Check off all of the goodies you want on your charcuterie board. Be sure to only check off the amount that will fit on your paper size of choice!
Step three: Scan, take a photo, or fill out the Menu digitally and email to me (1stcourse@inciardiprints.com) with your choices. And then we can work on the layout together!

If you are interested in purchasing a giftcard please email me at the address above!!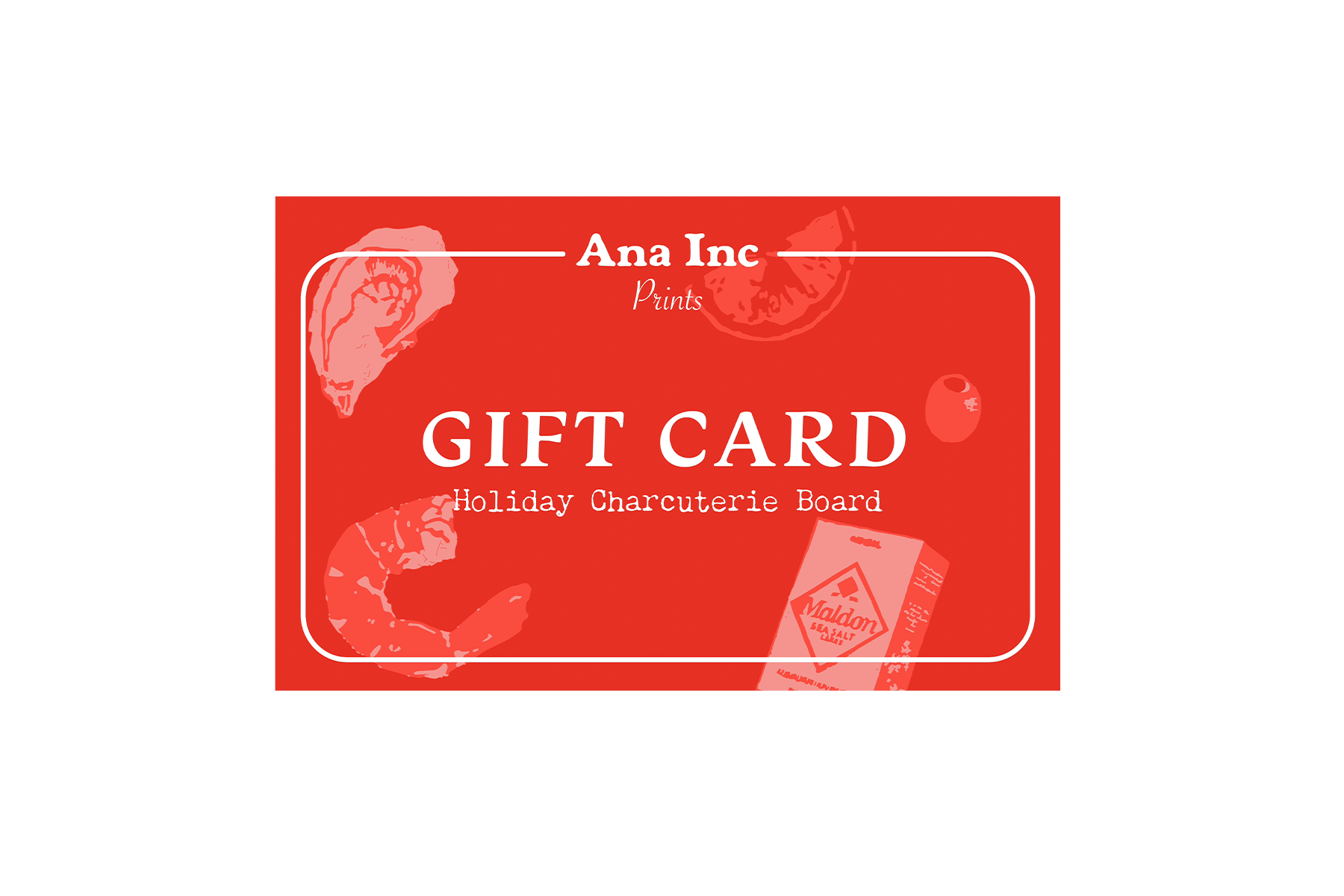 Below are some examples of designs.