HI there! Note about Commissioned Orders:

Thank you everyone for your overwhelming love and support! At this point I am pausing my commission based orders until after Christmas. Feel free submit Food Collage and Charcuterie Board Commission orders, just know that I won't be able to get to those orders until the beginning of the New Year! Thanks for your warm understanding.
Thank you so much for your interest in my custom food collages!
The way the process works is:
I ask you to make a list of your favorite food prints of mine and then we work together to find a way to fit them all on a piece of paper.
I charge by the size of paper, not by the amount of prints/colors.
Size Options:
9" x 12" = $75
11" x 14" = $100
14" x 18" = $150
16" x 20" = $175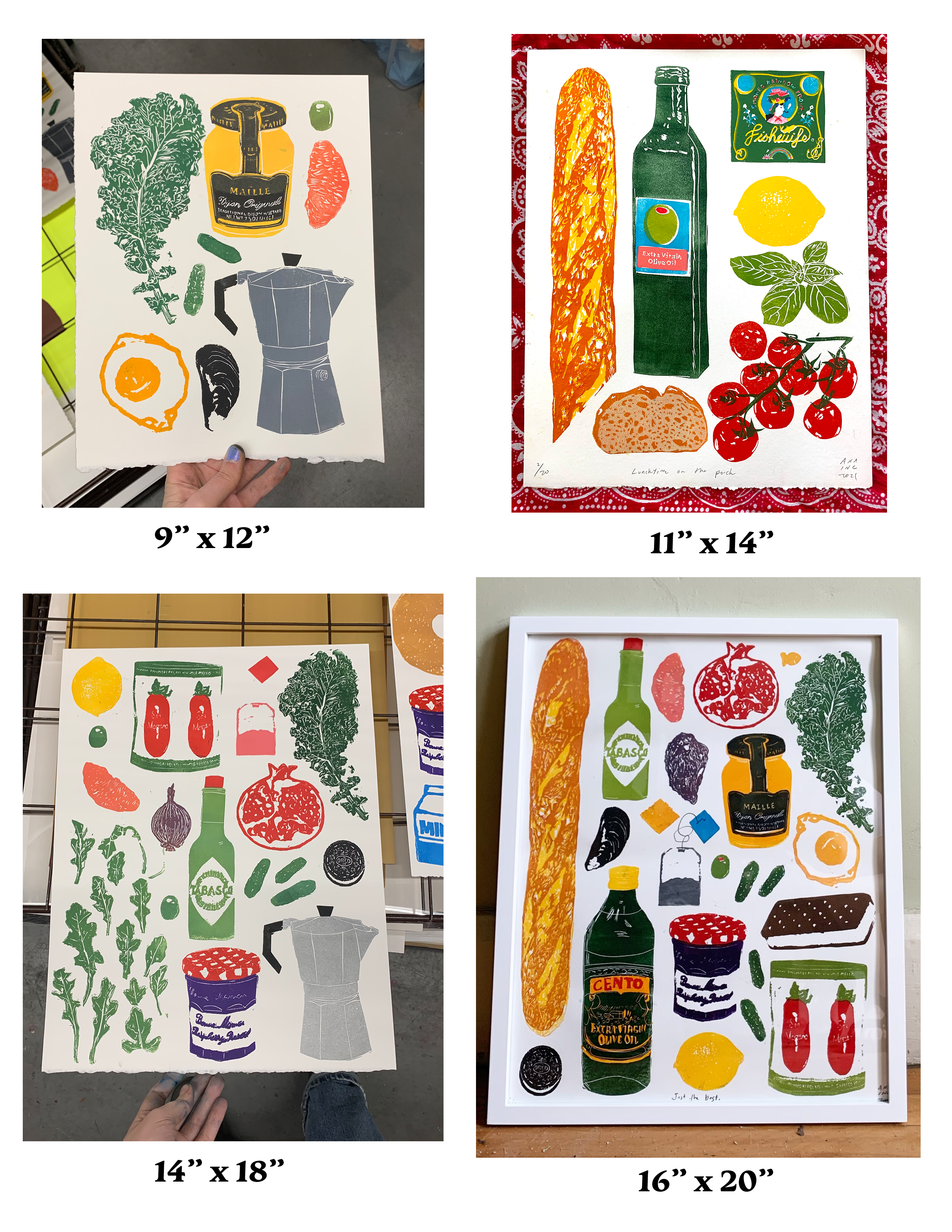 If you would like to see more examples of past food collages and their sizes please feel free to ask!!

Here is a list of every food print I have:
(Feel free to browse through this website and my instagram for inspiration!)


Once you have your paper size and list please compose an email to me with the subject: "Food Collage" and we can start the design process!!!!

My email is: anainciardi@gmail.com

I will take the information you give me and compose a mock-up where I lay the linoleum pieces on top of a piece of scrap paper (the size that you selected). We can then work together to find a composition that you fall in love with.

This is my favorite part of my job! I cannot wait to work with you!

xx Anastasia