I'm Elise, an avid home cook and forager. Ana and I became friends when I messaged her on Instagram and said that we should be. This is essentially also how I came to be writing this gift guide based around her incredible, very giftable body of work. This guide largely revolves around food because Ana's art does, and because my life–and thus my gifting habits–revolve around food, too. We're both queer women based in Portland, Maine, so a lot of the businesses featured here will fall into one or both of those categories. A lot of brand-specific gift guides suggest only their own products, but I've included things outside of Ana's shop because it's fun and there are lots of people we'd like to support. All outside gift recommendations come with suggested pairings of Ana's artwork.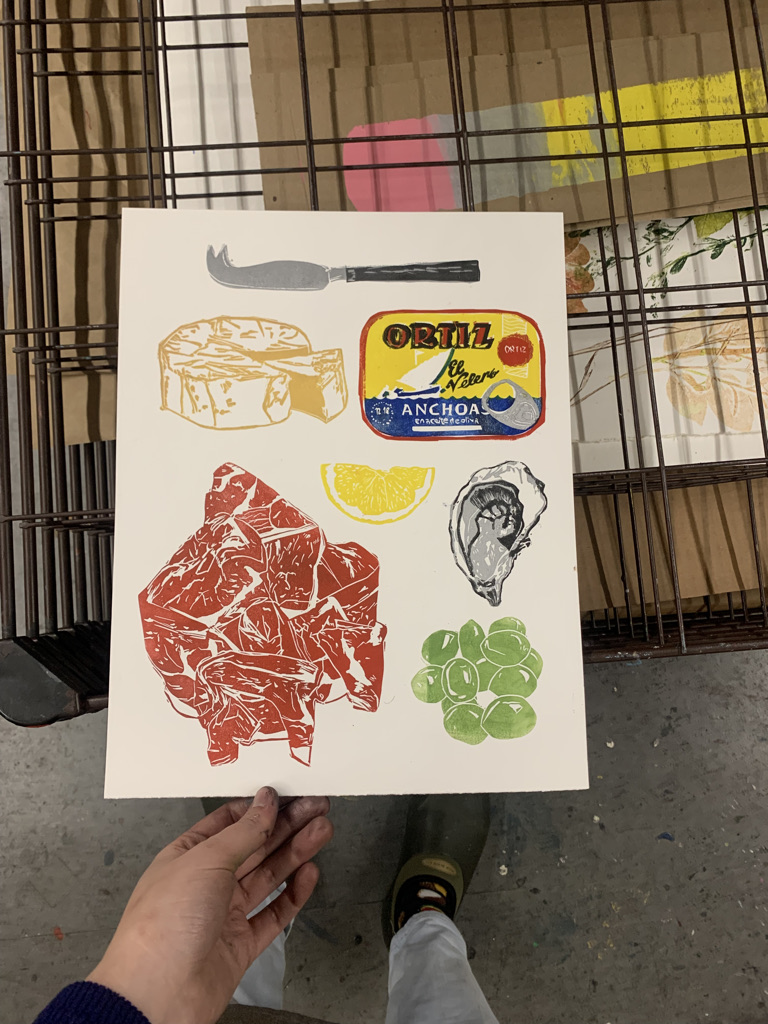 Build Your Own Charcuterie Board
Ana recently dreamed up this curated commission series and I think it's just the best. So many options for personalization!! If you know someone who studied abroad in France or Italy and won't shut up about it (I can think of at least ten people who fit the bill, myself included) create prints that remind them of their favorite foods from their travels.
Suggested Pairing
France: Brie, Boursin, Baguette, Cornichons, Figs, Mustard, a Cheese knife. Italy: Taralli, Soppressata, Prosciutto, Olives, Grapes, Sliced Melon, Evoo, Marcona Almonds. I also love the idea of highlighting what America has to offer with a combo of some Rogue River Blue, a honey bear, an oyster, pigs in a blanket, cheddar cubes, peach slices, and crackers.
Custom Food Collage
I think this is a beautiful, thoughtful gift for anyone in your life. There is so much intimate symbolism behind foods that we share with others, and Ana has so many options to choose from. Construct a collage of childhood staples for a parent (Annie's, Oreo, Honey bear, Pancake, Tropicana Orange Juice, perhaps), or commemorate the daily breakfast you share with your partner (Cinnamon Bun, Croissant or Toast, Jam, Fried Egg, Espresso Cup.)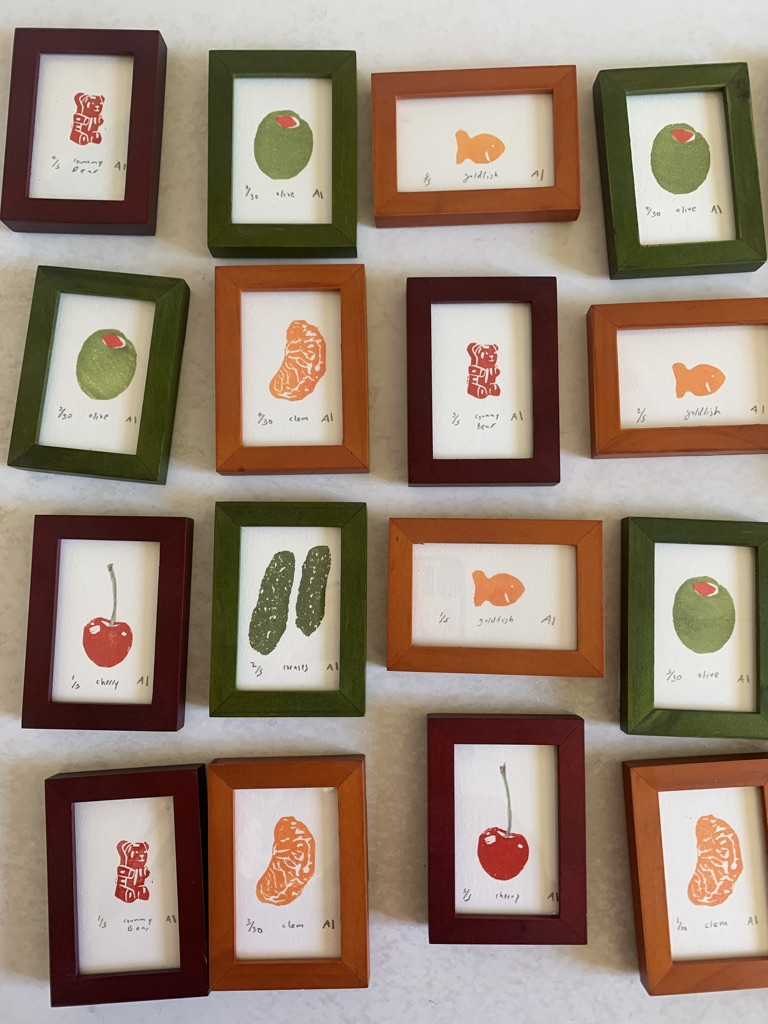 Mini Prints: I can't speak highly enough of these mini prints Ana makes. They're great for adding a little something extra to a smaller present or for tucking into a stocking. Give them to a new pal who may not be expecting a gift. Add some size variation to a gallery wall or use one to fill even the tiniest crevice of your house with art, like a real life easter egg. Imagine a little framed goldfish snuck above the light switch in a pantry or the tiny clementine above a nightstand. Perhaps I'm using my art history degree too much, but the singularity and small size of the print imbues these food items with such charm and sentimentality.
Reading Material: I do a lot of reading about food, from fiction to nonfiction to cookbooks, so I am going to do my best to contain myself and keep this section short. There are so many amazing food zines out there, and I think they make an excellent gift because it leaves a lot of opportunity for putting someone onto something new that they love and may not have otherwise found themselves. I'm partial to Potluck, because I'm in the last issue and my partner and I will be in the upcoming one.
As far as food centric fiction goes, my partner and I both recently read and loved Milk Fed by Melissa Broder, which has the added bonus of being a lesbian novel. I've yet to read A Certain Hunger by Chelsea G. Summers but it's about a food writer who eats men, so it is high on my list.
My house is full of cookbooks, and it is difficult to choose only a few to recommend. I find myself turning to Marie Viljoen's Forage, Harvest, Feast and Alan Bergo's Flora the most as of late. The recent releases I have my eye on are Bryant Terry's Black Food and Esther David's Bene Appetit: The Cuisine of Indian Jews.
I'm choosing to wrap up this section now because this gift guide is already being released after Black Friday and Small Business Saturday, but you are welcome to dm me on Instagram (@soymilkmaid) and I would be happy to give you personalized food book recommendations instead of, like, doing laundry or something.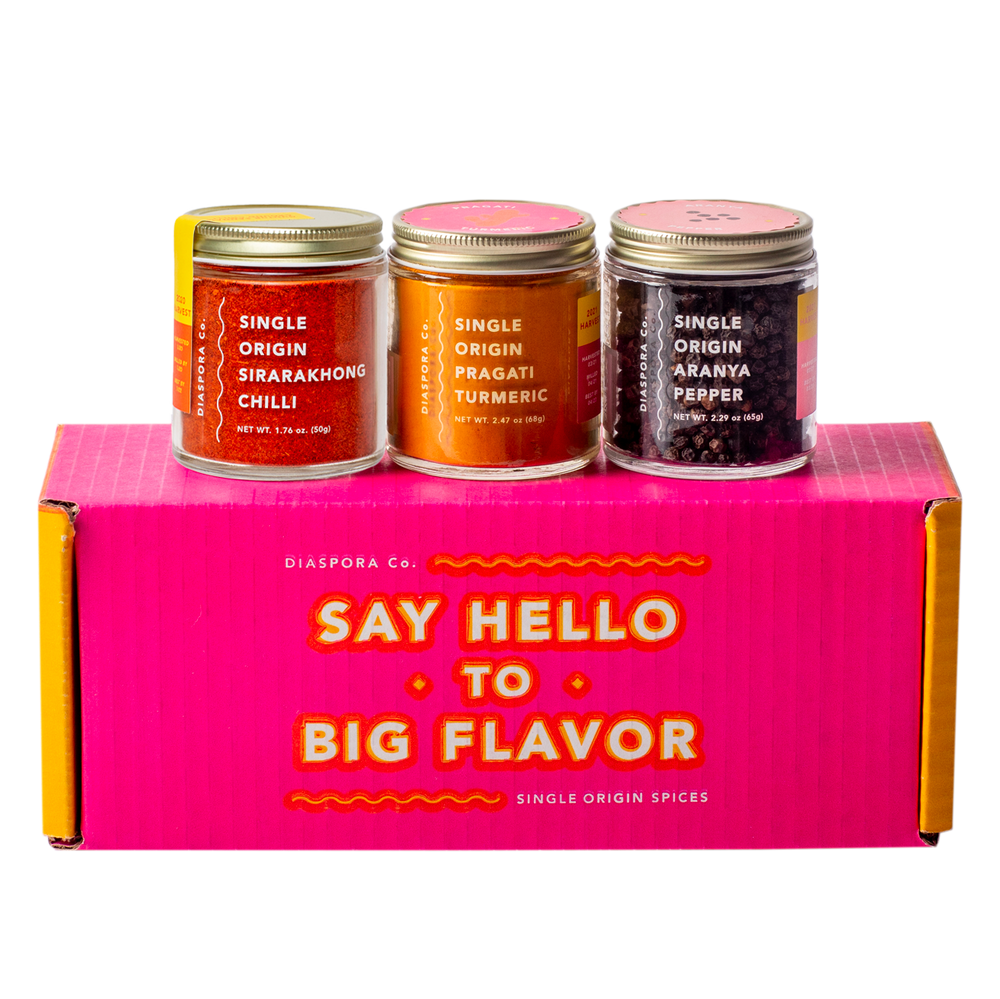 Diaspora Co Spices: I've been a fan of Diaspora for a while because of their goal of building "a radically new, decidedly delicious and truly equitable spice trade." They pay farmers fair rates and their spices are way higher quality and fresher (by years!) than standard grocery store counterparts. Their spices would make an incredible gift for anyone who cares about how their food tastes and where it comes from, but will work especially well for your grandmother who's still holding onto nutmeg that predates your existence. Suggested pairing: Remy
Freckled Fuschia Tea Towels: I really think that a tea towel is a perfect gift. I'd like to make a case for them replacing mugs and scarves as everyone's generic gift of choice. I have way too much stuff in my house, which makes me quite hard to shop for, but I would never lament another tea towel. Once a nineteen-year-old came to my house for dinner and brought a tea towel as a hostess gift-- wise beyond her years! I'm particularly fond of these from Portland-based maker Freckled Fuschia because I love a fruit motif. I think it would be great to buy a bunch of these to round out other smaller gifts, to give in an office secret santa, or use as a stocking stuffer. Suggested pairing: tea bag, strawberries, blueberries.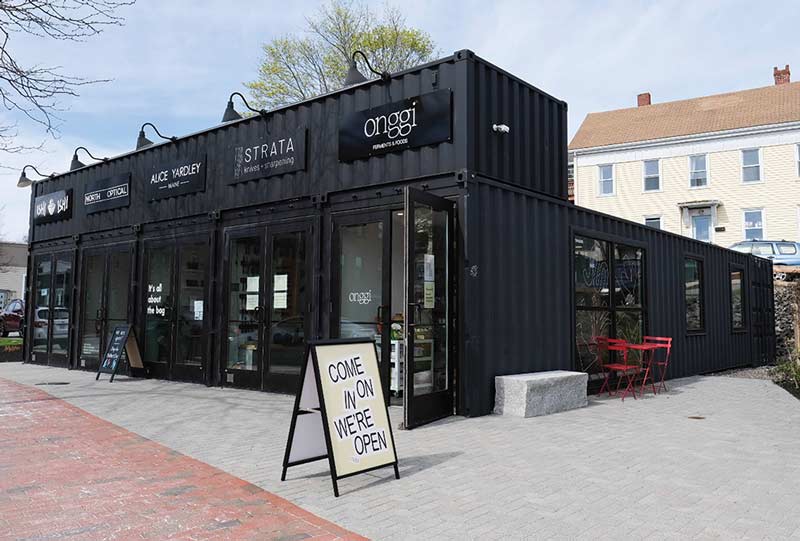 Anything at Onggi: I just about lost it when a store devoted entirely to fermentation opened in Portland, and Onggi is even better than I could have imagined. If you're in the area, stop into their brick and mortar on Washington Ave, but if you're not, they ship! Anything you buy there will be good, from locally-made ephemeral vinegar to fermented garlic scape pickles or dehydrated sourdough starter. They also have nice merch of their own (bucket hats!), a well-curated selection of cookbooks and zines, and they carry the aforementioned Freckled Fuschia products. Suggested pairing: Maldon Salt
Cynar Aperitif: I generally don't think one should concern themselves with eating things according to whether they are on trend or not... However, when I briefly lived in Venice, I was grateful for a friend's advice that only tourists drink Aperol, adjusted my drink order accordingly to a Cynar spritz, and was the better for it. Cynar, an artichoke-based amaro, is what is drunk more frequently by Venetian locals. This is a perfect gift for someone who's into cocktails and also appreciates a good chicory. Suggested pairing: roman statue fragment, mini olive, or maraschino cherries (I think the latter two would be so cool hanging above someone's bar cart)
North Spore Mushroom Grow Kit: Mushrooms are having a well-deserved moment right now. I used these grow kits from North Spore to grow oyster mushrooms in my dorm room. I think they would make a great gift for that person in your life who is into doing everything themselves (growing their own vegetables, baking their own bread, etc.) It's also perfect for people with kids, who can treat it as a sort of science project. Suggested pairing: Brooklyn, New York. 11:19am.
https://northspore.com/pages/growkits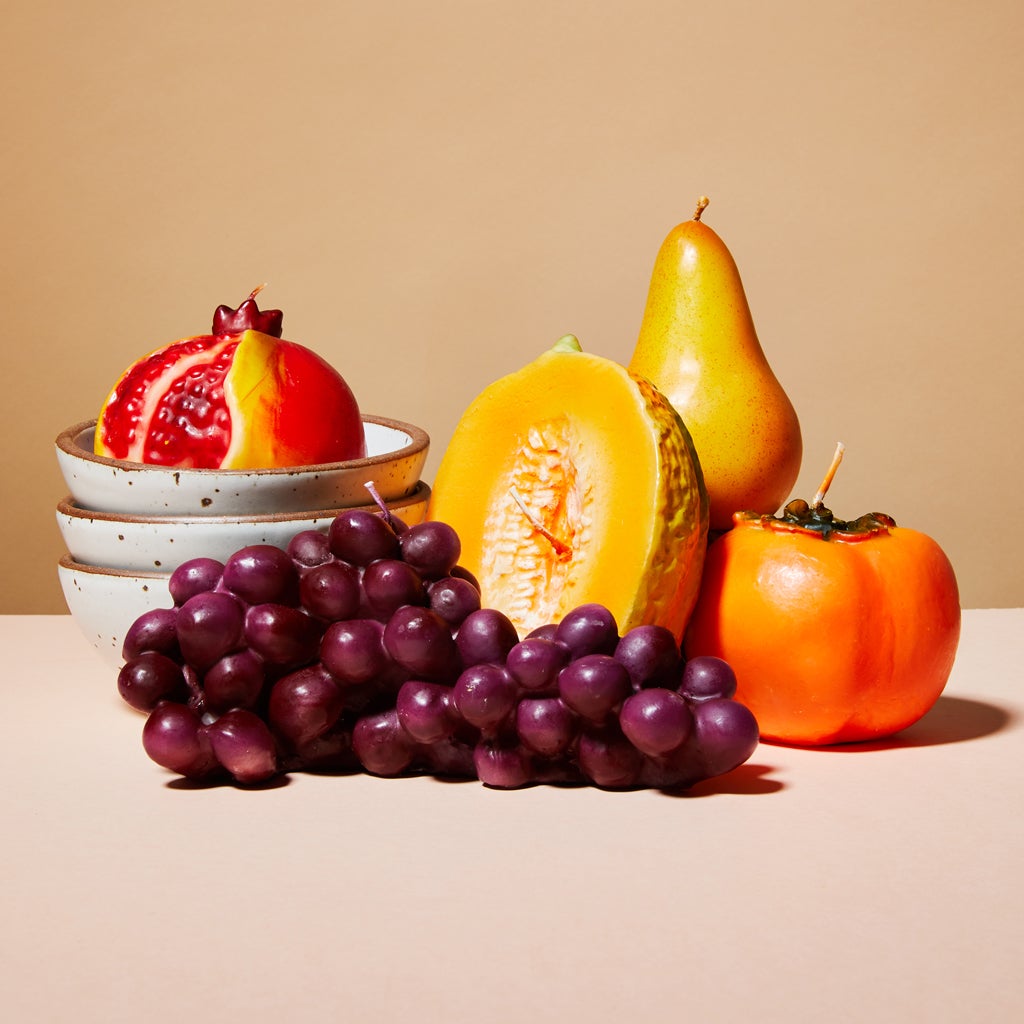 Cereria Introna Candles: I am obsessed with these food candles because they are both genuinely beautiful and also a little tacky. John Derian and a few other US based retailers sell them, but the full selection is available here. I don't think I know of a person in their twenties who wouldn't be into these. The cakes and charcuterie are my favorites. Suggested pairing: build your own charcuterie board print
Baguette Lamp: Another entry into the category of cool-meets-tacky. Ana owns this lamp and I love it. Do I really have to tell you that it would pair well with her baguette print? Ana's baguette adds dimension to a gallery wall or can be tucked above a doorway or on a slim bit of wall. It's also a grounding addition to a food collage. Suggested pairing: Baguette, duh.
Barrier Islands Salt: I believe that a good way to give a gift is to pick something everybody uses and give them an elevated replacement. Salt is the perfect candidate. I like Barrier Islands salt because it's made close to my hometown in Coastal Virginia. They sell a six-pack of little tubes of salt meant to be bridesmaid's gifts that I think would make a nice stocking stuffer. I carry salt around with me in case restaurant food is under-salted and salt shakers are not provided. The little tubes would work well for someone who is similarly neurotic. Suggested pairing: Whale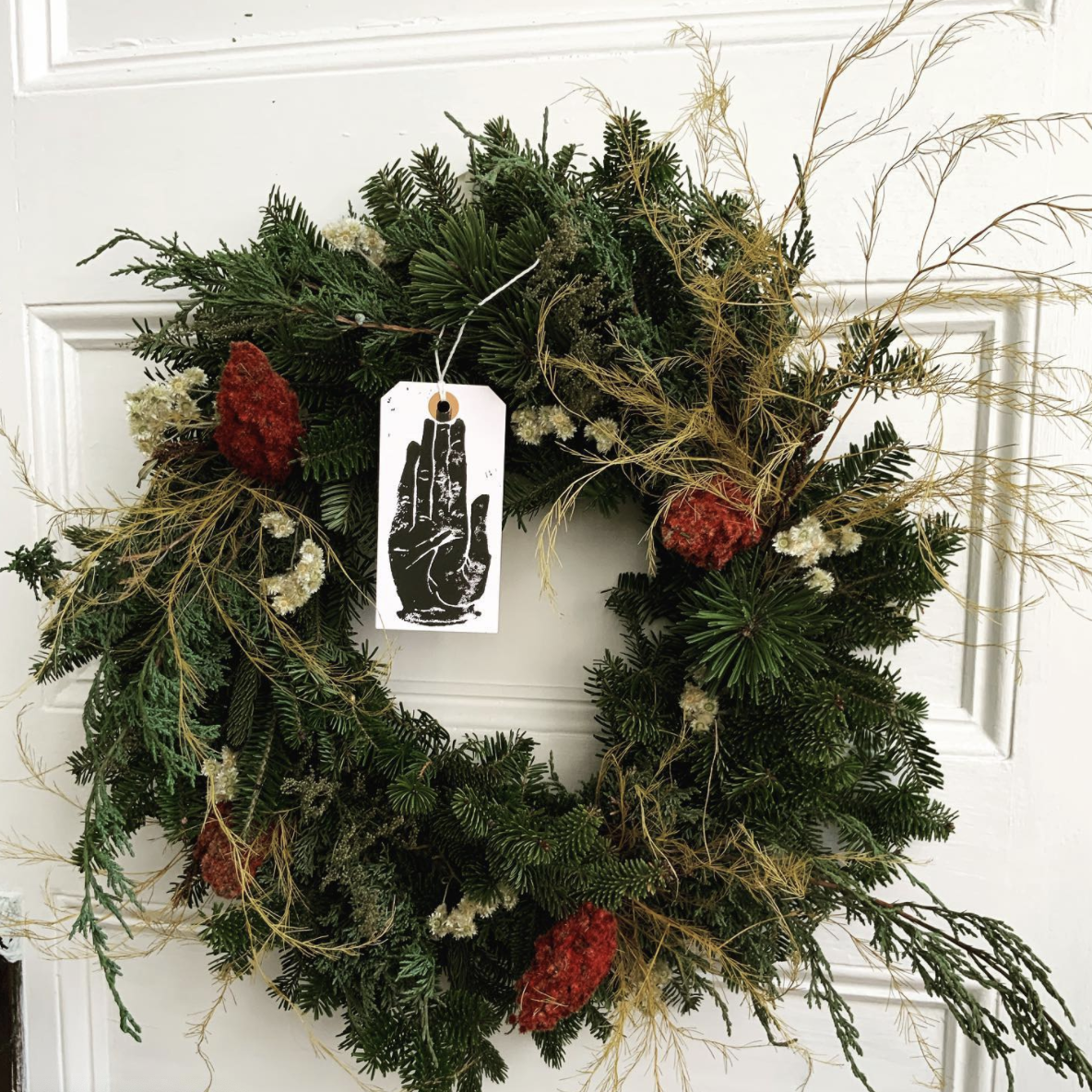 Handmade Foraged Wreaths: My friend Rachel makes these insanely gorgeous wreaths and garlands made of foraged materials. She's not accepting preorders much longer, which guarantee you'll get a wreath, but she hopes to be making them up to Christmas time. You can purchase via her instagram @giantdaughter or at Sheepscot General in Whitefield, Maine. If you don't live in Maine, she ships! She will also be reprinting her foraging zines soon that I highly recommend. Suggested pairing: Fern
Lagusta's Luscious Chocolates: Not only are Lagusta's Luscious products life-changingly delicious and stupid beautiful, they also care so much about the sourcing of their ingredients and the labor conditions of those who help create them. I've had almost everything they make and can recommend it all, but their holiday assorted box is a real showstopper. Suggested pairing: Cow Friend (LL products have the added bonus of being vegan)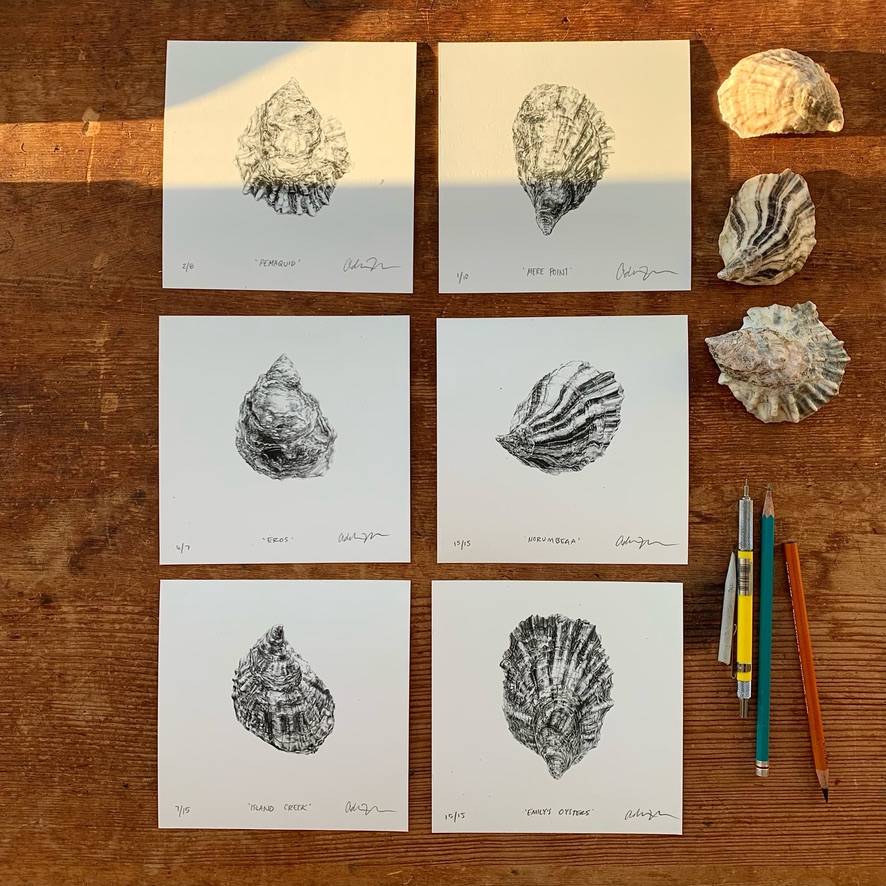 Addison Wagner's Oysters: Ugh, not only is Ana a talented artist, but so is her girlfriend Addison. These stunning prints of her drawings of local Maine oysters would be lovely on their own or paired with a good bottle of wine and an oyster knife. They'll be available on the site this weekend and at all of Ana's markets this season. Suggested pairing: put them conversation with Ana's watermelon and heirloom tomato prints – a mid-winter reminder of summer's succulence.
Molly Reeder Prints: I volunteered at a medicinal herb and flower farm with Molly once and remain enamored with her art. It's tough to choose a favorite among her stunning body of work, but the Radicchio variegata de Lusia and Tropical Oyster Mushroom are especially lovely. A few prints from Molly, Ana, and Addy, and you have an instant gallery wall. Suggested pairing: Tomato Party!
Cidney Cher Silk Scarves: These are not exactly food-related, but this gift guide is a personal undertaking in which half the fun is plugging the creative endeavors of friends, or in this case friends of friends. They're also just very pretty scarves. If you are in a different tax bracket than me, you could buy a bunch and use them as elegant cloth napkins. Dr. Bronners removes stains from silk quite well, by the way. Suggested pairing: Topo Chico
Opinel no. 8: When I was a kid on long drives with my grandmother, I remember her slicing off bits of apple and pear with this little knife she kept in her car. It's now the same model of knife that I carry, and I find it useful for foraging excursions or for an impromptu picnic lunch. Opinel makes a similar knife for children with a rounded, duller blade, the no. 7, that I recently gifted to a child (with parent permission). Giving a child their first pocket knife is a fast track to favorite family member status. Suggested pairing: Bandana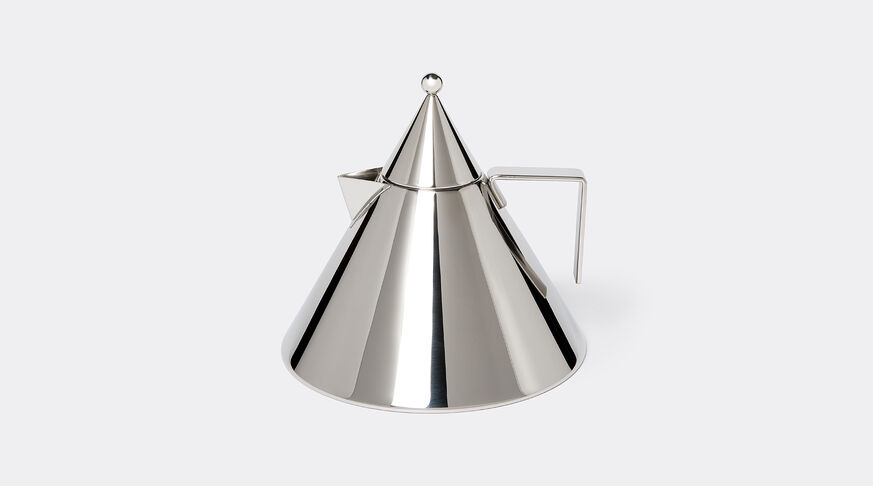 Alessi Tea Kettle: I went into this with a practical goal of not recommending gifts that someone only needs one of. If you gift someone a kettle, you run the risk of them having no use for your gift. But I just love Alessi kettles so much. All the women in my family have them. Kettles are the kind of thing that you need to love, as it will likely live on your stove for eternity. You don't want to get tired of looking at it. I love my Alessi kettle for that reason, because it is sleek (Italian modernist design) but also whimsical (little bird whistle) without being too twee. My Alessi is stove-mates with a moka, which Ana coincidentally has prints of. Gift the pair to someone in your life who has just or is about to move out of their parents' house and deserves something they'll have forever and that didn't come from Ikea. Suggested pairing: Moka, Tea Bag
Support a favorite restaurant: Okay, this is kind of a cop-out recommendation. Everyone knows that a pretty solid gift idea is to give someone a gift card to their favorite restaurant or their soon-to-be favorite restaurant. But gifting resto merch is also a good idea, and I'd like to specifically recommend Sammy's Deluxe tee shirts, which I have in both available colors. Not only is Sammy's my favorite restaurant in the state, they have the common sense to print their design on the front of the shirt. Why so many Maine restaurants with incredible logos choose to put them on the back when we live in a climate that necessitates jackets for over half the year is beyond me.
Ana has also recommended Palace Diner's merch (she recently bought their hat), which I concur is really good. Rose Foods also has a great merch selection. Suggested pairing: Ice cream sandwich (this was once the only thing on the Sammy's dessert menu, rightfully so), Pancake, Bagel with Lox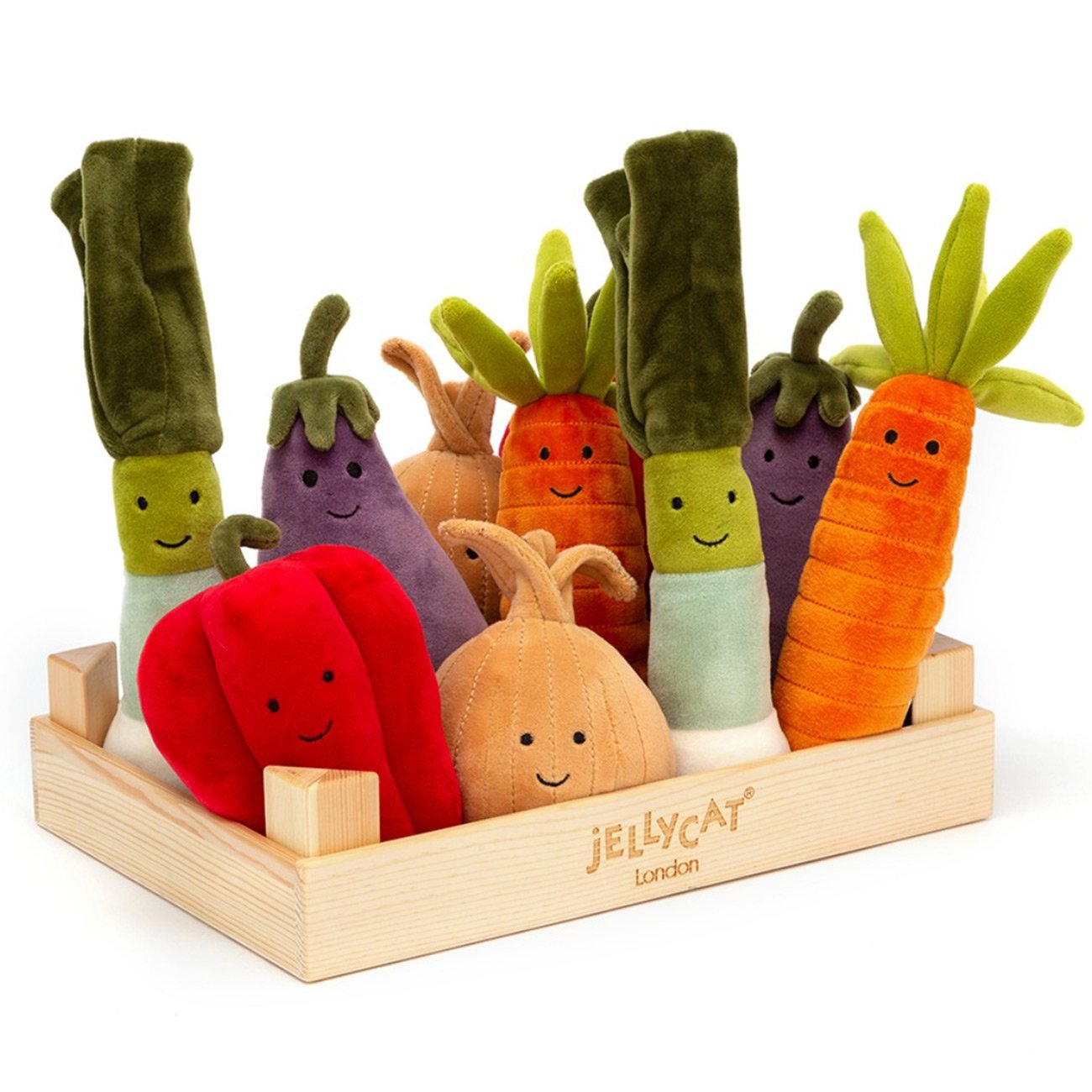 Fruit and Veg toys: This sort of begins the brief "for children" section of this gift guide, but I would be happy to receive all of these as an adult. Ana collects these fruit and veg soft toys, and I'm tempted to as well. As a career nanny, I endorse Jellycat toys as being incredibly soft and overwhelmingly adorable. Also, it may not seem like a print is a suitable gift for a child, but in my experience, kids like to have agency over decorating their room! Suggested pairing: a coordinating fruit print or a similarly smiley birthday cake.
Mini Brands: Another contribution from Ana, who also collects these. Child or adult, who doesn't appreciate a tiny version of something? Suggested pairing: Bubble Tape, Annie's, Reese's
Wooden Mushrooms: One of the children I watch has these wooden mushroom toys, and I really want to buy a bunch for myself and put them in a nice bowl in my kitchen. As a nanny who forages mushrooms on the clock, I know firsthand that kids are very into mushrooms. Bonus recommendation: Help nurture that fascination with the book Mushroom Fan Club. Suggested pairing: Tree Frog