Heirloom Tomato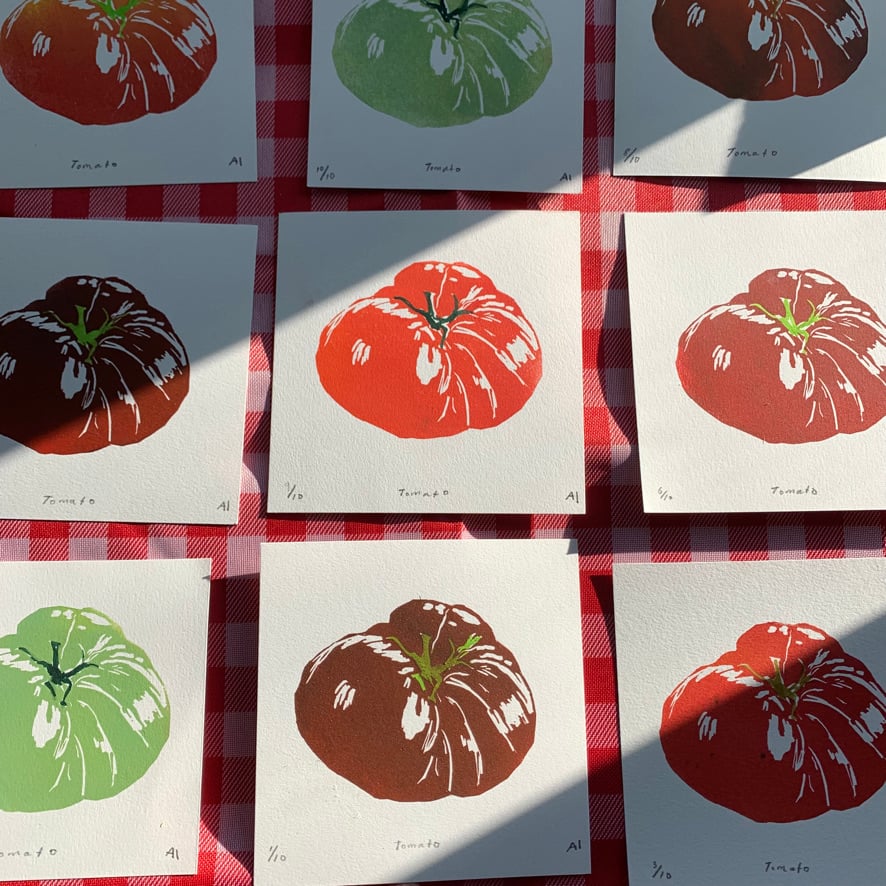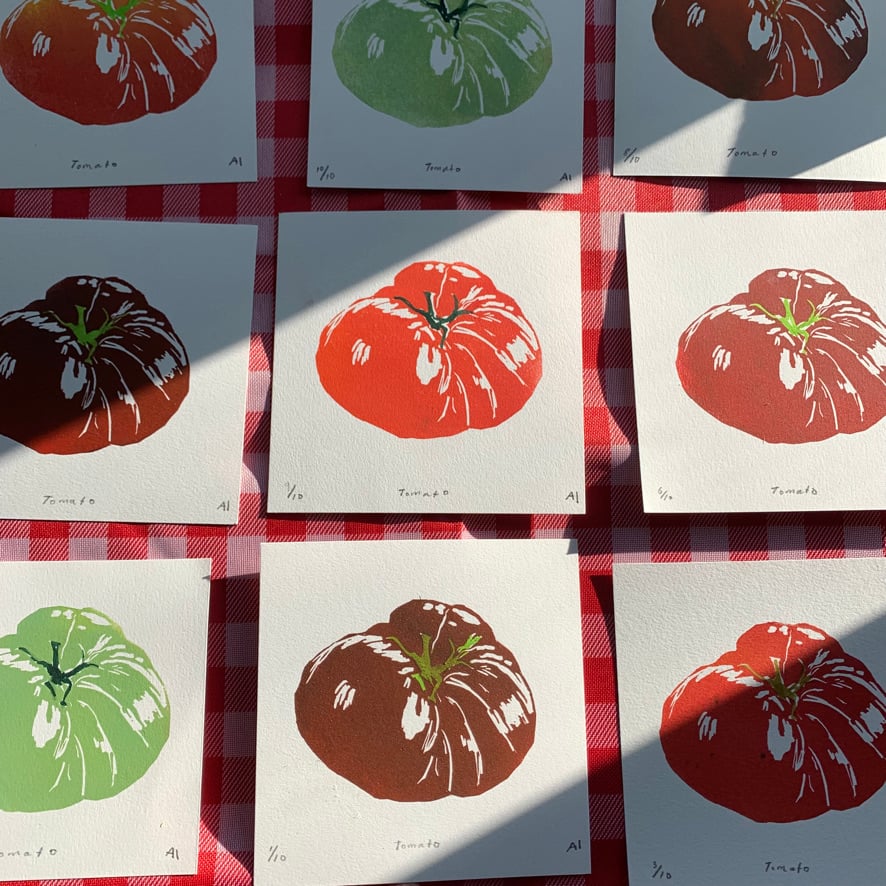 Hand-carved and printed linocut of the most dreamy treat in the world.
Each print is unique. 6" x 6"
PLEASE NOTE:
You can choose from 5 color options:
A= Bright Red
B= Orangey-Red
C= Orangey-Yellow
D= Green
E= Purpley
Every print is a one of a kind due to how I mix the ink and apply it to the linoleum block!
SO when you select a color you are not selecting that exact print in the photo! You are selecting a general color choice.
So excited to share these prints with you!!!
Ana